Visit Nazareth & the Nazareth Village – Tour the Holy Land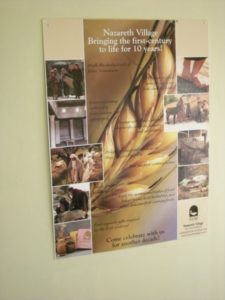 Visit Nazareth and the Nazareth Village
Nazareth is the largest city in the Northern District of Israel and is known as the Arab capital; it was also the childhood home of Yeshua (Jesus). According to the Gospel of Luke, Nazareth was also the home town of Mary and the site of the Annunciation.
Tourists today who visit Nazareth can stop off at the Church of the Annunciation before taking a trip back in time by spending a few hours at the Nazareth Village. Situated on a hillside in Nazareth, staff at the centre guide visitors in 1st century costumes through the daily life and activities of village life in the time of Yeshua. Farmers and villages go about their daily tasks and a 1st century meal is provided for all to enjoy.
The Nazareth village is an interactive activity that can be enjoyed by all age groups however, due to uneven walk ways and slight hillside climbs it may not be suitable for all. Please ask for details.
Tips and advice for your tour of the Holy Land
Tip 1: Put aside at least 2 – 3 hours to visit the Nazareth village as there is lots to see and do, and of course you will also need to taste the delights of 1st Century food!
Tip 2: On route to Nazareth keeps a look out for a view of the plains of Megiddo (Armageddon) and in the distance Mount Carmel (where Elijah called down the fire)
Tip 3: Wear a good pair of trainers or flat shoes for your time in the Nazareth Village. Some of the terrain is dusty and quite uneven.