Visit Bethlehem – Holy Land Tours
>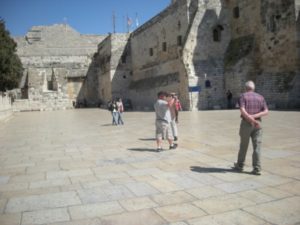 Visit Bethlehem – the place where it all began. Many people who visit the Holy Land make Bethlehem one of the stops on their itinerary. Bethlehem is situated in the center of the West Bank, a few miles South of Jerusalem.
It is the place the Bible tells us:
– where Jesus, our Messiah, was born
– where Ruth met Boaz while gleaning in the fields
– where shepherd's seen a star annoucing Jesus' birth
– where King Herod had his fortress called Herodian
– where Rachael's tomb is located
A visit to Bethlehem while touring the Holy Land will begin to bring the stories of the Bible to life. We normally make stops at the Church of the Nativity, Manger Square and the Shepherds field before visiting some local Christian's to hear testimonies of life in the West Bank. A real eye opening experience for those vising the Holy Land for the first time and an opportunity to purchase some unique gifts from the place where Jesus was born.
When booking your Holy Land Tour why not add Bethlehem to your personalised itinerary on your Biblical Journey around Israel.
Tips and advice for your Holy Land Tour
Tip 1: If you decide to visit Bethlehem on your Holy Land Tour you will need at least half a day to visit the Biblical sites we have mentioned above.

Tip 2: Watch out for the amazing wood carvings available to purchase – they make ideal Christmas Gifts!