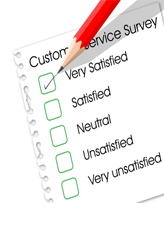 Blessings, the Jacobs (Perth, Australia).
Like Us On Facebook


We had an amazing day tour. We accomplished quite a bit in one day - a boat tour on the Sea of Galilee and visits of Capernaum, Tabgha, Mount of Olives, Kibbutz Ginosar, Jericho, Nazareth, and Cana. In addition, we were dropped off at Ben Gurion Int'l Airport after the tour. Yaron, our guide, is very knowledgeable, witty, and accomodating. We highly recommend Elbow and Yaron.

Tito PA


October 11, 2019

We had an amazing tour of Jorden River, Dead Sea, the road of Jericó with Yaron. He is a very knowledgeable man. Answer the questions that we had.

Miguel Martinez


September 6, 2019

My daughter and I joined Elbow tours by a guidance of Google. God had His hand on this! Meeting them finally in person and exploring the Holy Land with Yaron was everything and more then I could have expected. Anyone who is traveling for the first or 21 st time should trave with Elbow... Yaron thank you for making our trip a trip of a life time!! Sarah and Jehan USA 5 🌟 stars

SarahJane Pics


December 20, 2018